About the Author
Salah Al-Hanshi
is an Omani Instructional Designer and a Lecturer.He has a B.Ed. in English Language Teaching from Sultan Qaboos University. He has also earned an MA in Teaching English as a Second Language from St. Cloud University in the USA. Salah also holds the CELTA and Train the Trainer Certificates. He has been teaching English since 2008 and has experience in teaching in higher education.
About the Grammar Reference and Stream Series Editor
Abdullah Al Hashmi
is an English Language Lecturer who has been teaching English since 2008.Al- Hashmi holds a B.Ed. from Sultan Qaboos University, MA in TESOL from the University of Southern Queensland, Australia and the CELTA from IH Bangkok. He has worked at different higher education institutions in Oman.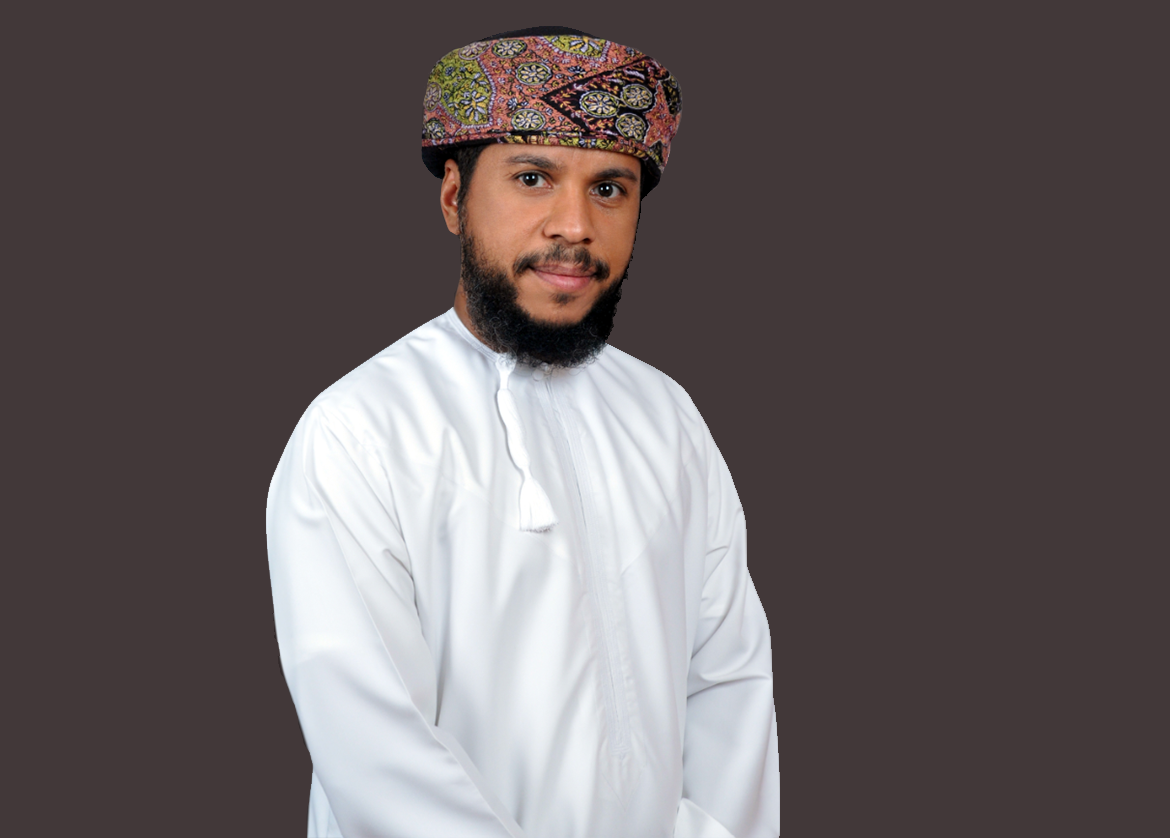 About Stream
About Stream for Academic Language Skills.
STREAM (Language and Study Skills) is a four-level coursebook that is designed for learners who are studying English for academic purposes in Oman. STREAM (Language and Study Skills) is aligned with the Oman Academic Standards for GFP and the Common European Framework in Reference to Language (CEFR). The coursebook has been carefully designed with engaging activities and pictures that immerse English language learners in captivating and relevant content. STREAM (Language and Study Skills) integrates all language skills (listening, reading, speaking, and writing), along with a grammar reference. Grammar is introduced before the writing section, so learners can make the connection between grammar and writing. In addition, there is a study skills section where learners can develop the necessary skills to succeed in college. STREAM (Language and Study Skills) has also been designed based on the best theories and practices for teaching English as a Foreign Language (EFL). The author's observations on teaching English to Omani learners have contributed to the development of STREAM (Language and Study Skills).


STREAM (Language and Study Skills) has plenty of contextualized texts, scripts, and images from Oman as well as international context. There is also an emphasis on academic vocabulary that has been carefully selected from the Academic Word List (Coxhead, 2000) and the General Service List (Bauman and Culligan, 1995). The author selected the most relevant words that are required to succeed in higher education in Oman.


.
Each of STREAM (Language and Study Skills) textbooks has six units, and each unit has two Listening sections, two reading sections, a grammar section, a writing section, and a studying section. Each unit can take between 15 to 20 hours to complete, depending on class size, learners' level, and contact hours. The listening and reading sections have vocabulary building, prediction, comprehension, and critical thinking subsections. For better results in the reading and listening sections, learners should do the vocabulary activities before going to class. The grammar section has grammar rules and drilling questions. The writing section has model paragraphs/essays through which learners learn how an academic composition is written and structured. The last section of a unit teaches learners some studying skills. Learners can do this section on their own, but a teacher's guidance is always beneficial. The unit finishes with a vocabulary log, a tip to expand learners' vocabulary size, and a unit review. Learners also have a learning resource in the appendices.
.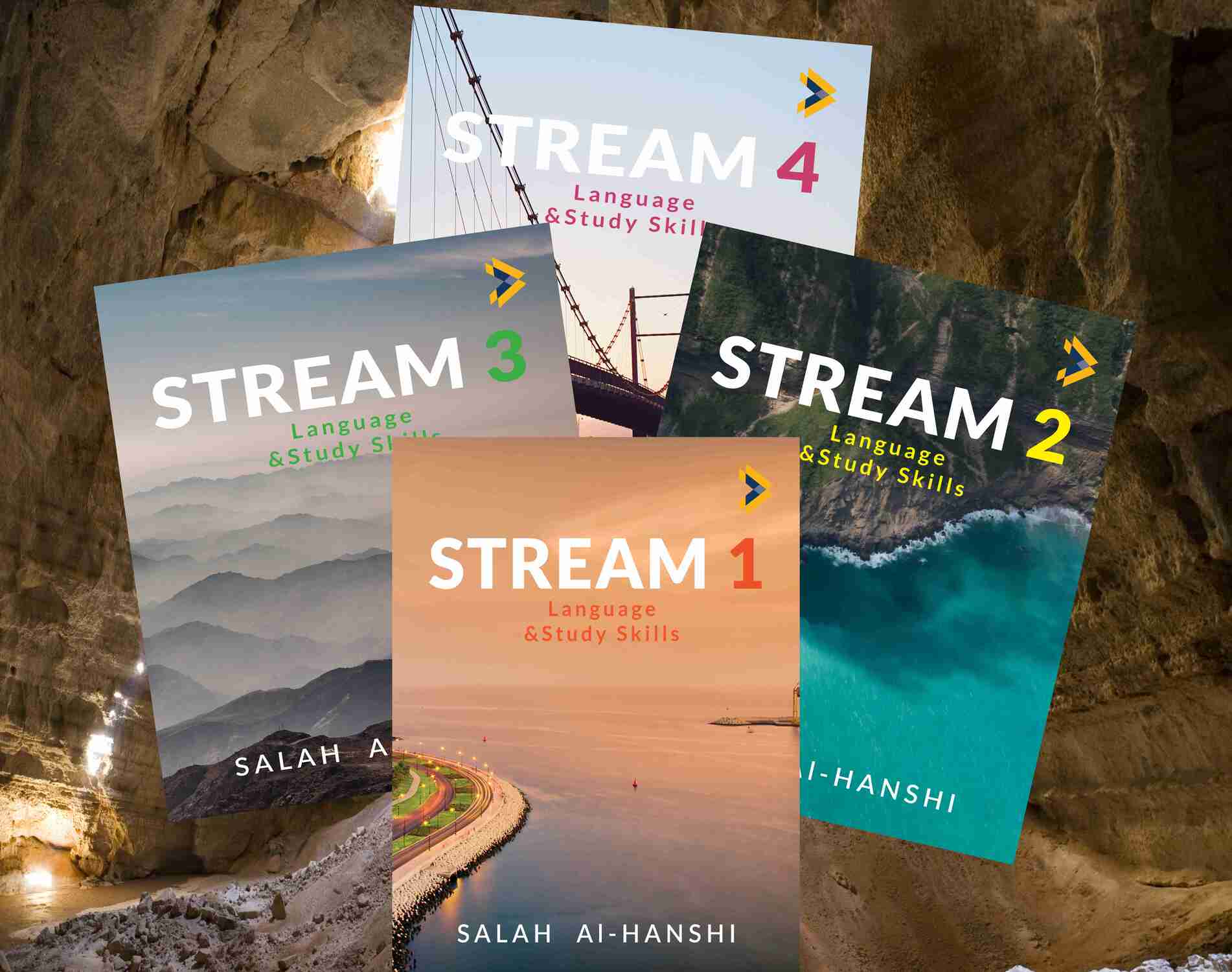 What does Stream Language
and Study Skills Offer

?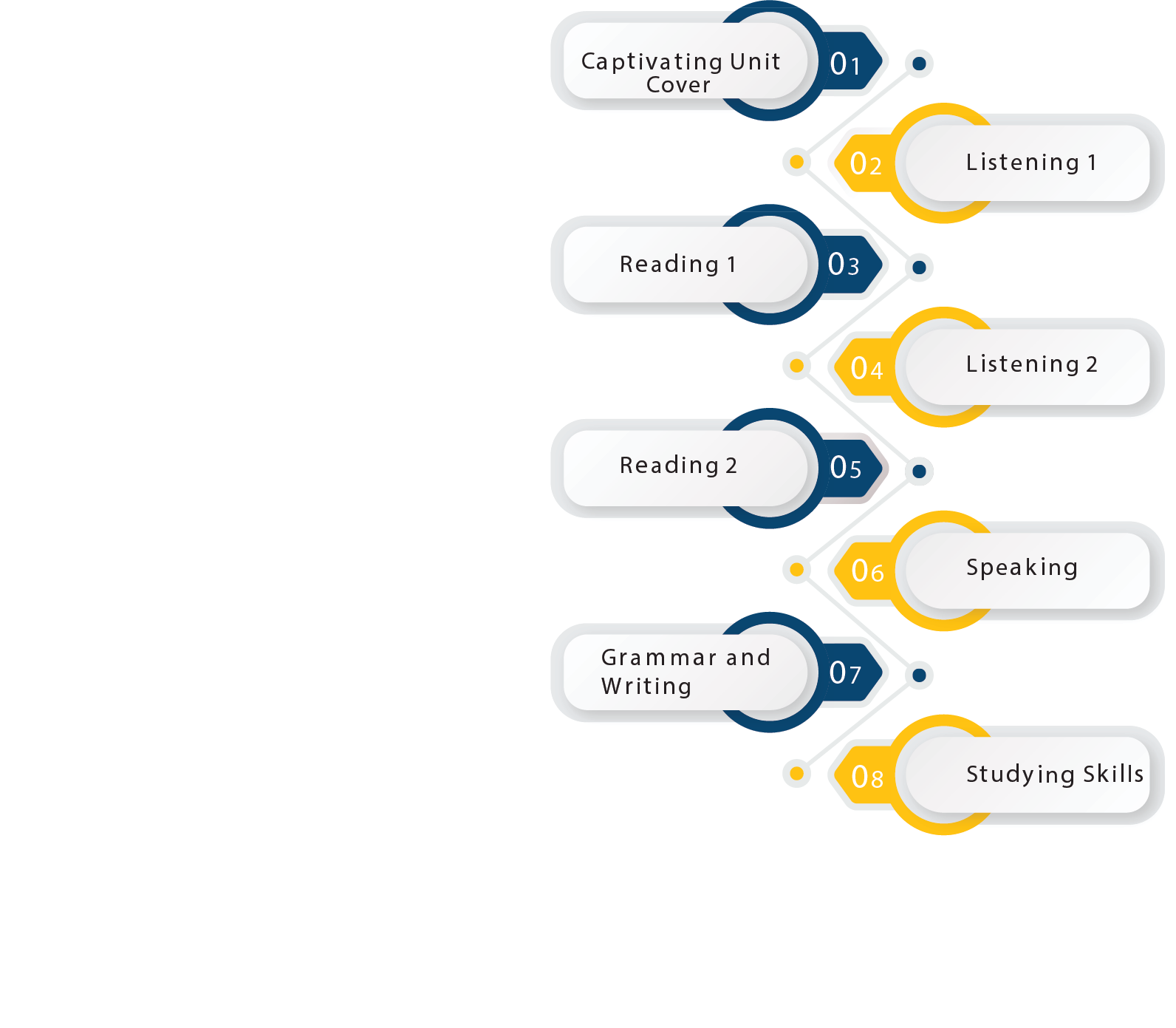 1
Explicit practice for Listening, Reading, Speaking, Grammar, and Studying Skills
2
Continuous consolidation and recycling of language skills and question types
3
Explicit academic vocabulary instruction
4
Local and international content

5
Engaging and sequenced tasks

6
Guided writing practice

7
Engaging pictures from Oman and the world

8
Moodle self-study activities

Stream Books
Stream Books
Series
Textbook that is designed for elementary and beginner learners of academic English.
Digital Solutions
Stream Digital
Solutions
Instructor's Presentation Aid
Show the eBooks to your students using Rozna. If you do not have an access key, please contact: support@edunitedom.com